Services and Rates 
---
SERVICES AVAILABLE 24 hrs. / 7 days a week / 364 days a year
---
What we provide.....
Small Package Delivery
Specialized Delivery Services for All Professions including:


Architectural Firms
CPA Firms
Engineering Firms
Insurance Agencies
Real Estate Firms

Physicians/Doctors Offices Package Courier Services
Attorneys/Paralegals Package Courier Services
Bankers/Brokers Package Courier Services
Tailor-made shipping including white glove deliveries
Who we serve...
Accounting Firms
Advertising & Media Agencies
Attorneys & Legal Agencies
Auto Industry
Banking and Financial
Clinics & Labratories
Credit Unions
Distributors
Health Services Centers
Hospitals
Clinics & Labratories
Home Deliveries
Industrial manufacturers
Local & State Governmental Agencies
Mortgage and Title firms
Printing
Residential and Commericial customers
Retail
Travel Agencies 

The products we deliver include:
Deposits
Contracts & Documents
Equipment
Food
Furniture
Industrial & Office Supplies
Interoffice Mail
Parts
Photography
Print and advertising materials
Our drivers are courteous and professional and have general training in following:
Dry Ice procedures
HIPPA regulations
Hazardous materials handling
OSHA regulations
Spill Clean Up
---
Four reasons to Hire MDS Express for all your impotant deliveries:
MDS employees handle and deliver your packages. (No Contractors are used.)
Late model Company vehicles that are regularly maintained are used for all our deliveries.
All our Company vehicles have GPS locators that ping their location back to our office several times throughout the delivery process.
MDS has a high on-time delivery rate with over 98% of deliveries arriving on time. If any delay does occur, you will be notified in advance and a discount on that job will be offered.
---
  PHONE: 716-818-2828 
Delivery Request
We also provide.....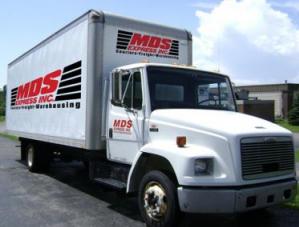 Freight up to 12,000 lbs.
Corporate and scheduled accounts
Local and Long Distance Service
Post Office Box Mail Service Starting at $7.95
Super Speedy Rush Delivery Service Available
All Major Credit Cards Accepted
Logistics, Warehousing & Distribution Services
Radio Dispatched Vehicles & Electronic Mapping
Professional Uniformed Drivers
Fully Licensed, Insured and Bonded
Rush Deliveries: 30, 60 or 90 minutes (depending on location)
Priority Deliveries: 2, 3, or 4 hour (depending on location)
Same Day Deliveries: Order in by 11 am, done by 5pm
Next Day Deliveries: Order in by 5 pm, done by 11 am
---
Our warehousing capabilities provide the space you need to help manage inventory and have your items shipped anywhere in the United States in a timely manner. Let us assist you with the support of important transportation logistics when and where you need it most.
---